SURF CAMP RETREAT
from 699,- euro
WE ARE OPEN 1st OF MAY 2022
PORTO – PORTUGAL SURF CAMP RETREAT
FOOD | SURF LESSONS | HEATED SWIMMING POOL | YOGA | SAUNA | CINEMA | OCEAN VIEW
Located near Porto, arguably the most charming & beautiful city Portugal knows. Porto City is on its own alreadya city worth a visit and it is listing in the top 10 of Europe best cities to visit. But Porto is not only about a city trip, because at a close range you will find a undiscovered strecht of coastline with almost empty world class surf breaks waiting for you to be surfed. While everyone is struggling in the south in overcrowded oceans and beaches, surf camps fighting over their spots on the beach, we have established a surf camp in the North of Portugal. Among of a handfull of other surf camps in our region we feel that we can match above and beyound the surf & yoga experience you are looking for but without the massive crowds. With plenty of restaurants and bars around in the direct area and just a 10 min driving from student city Porto you will have your party time if you need it. Our location is perfect as we are within a 100 meters walking away from the best surf spots in the North Coast, this combined with the famous Portugese climate you can expect hot summers and mild winters full of surf excitement in this yet undiscovered part of Portugal! Trust us this is the new go to destination.
This new absolutely ultimate luxury Surf Camp Resort is the best we offer. The Surf Camp Resort offers an amazing set up for anyone who aims for their holiday to be active, cultural, rejuvenating & relaxing . The house offers spa like facilities such as a large green garden with an heated outdoor pool, jacuzzi, sauna, massage room, dining area with garden view, 1st floor luxury lounge with ocean view, bar,  basement cinema lounge area, yoga space, gym, and surfboard/wetsuit area. This absolute luxury set up will give you plenty of space to unwind and energize between our daily routine. And if you get tired of all that relaxing then it is just a short walk to the beach as the ocean is right around the corner for some surf or you can grab a cab to drive you in 10 min to the centre of one of the most beautifull cities Europe knows: Porto!
We offer an unbeatable price value and a amazing week of  all inclusive Surfing & Yoga with high-quality surf coaching and daily surf-inspired yoga that includes luxury accommodation, breakfast & 3-course dinner, surf board rental & activities, high staff / guest ratio for high-end hospitality. A week that suits everyone and is for everyone, even if you are new to surfing or yoga. A unmatched set up in Portugal and a bucket list destination as this surf house is absolute luxury – MTV Cribs style -. We run our weeks from Saturday to Saturday 7 – 14 or 21 days stay.
Absolute Luxury Villa incl Sauna – Heat Swimming Pool – Cinema – Gym
We serve daily freshly prepared food by our in house chefs. Vegetarian, gluten & lactose free, is available.
Our 1600m2 Villa has only private bathrooms, incl towel service.
Portugal is great for ALL surf/yoga abilities, from March – November
Discover Portugal and experience their amazing hospitality!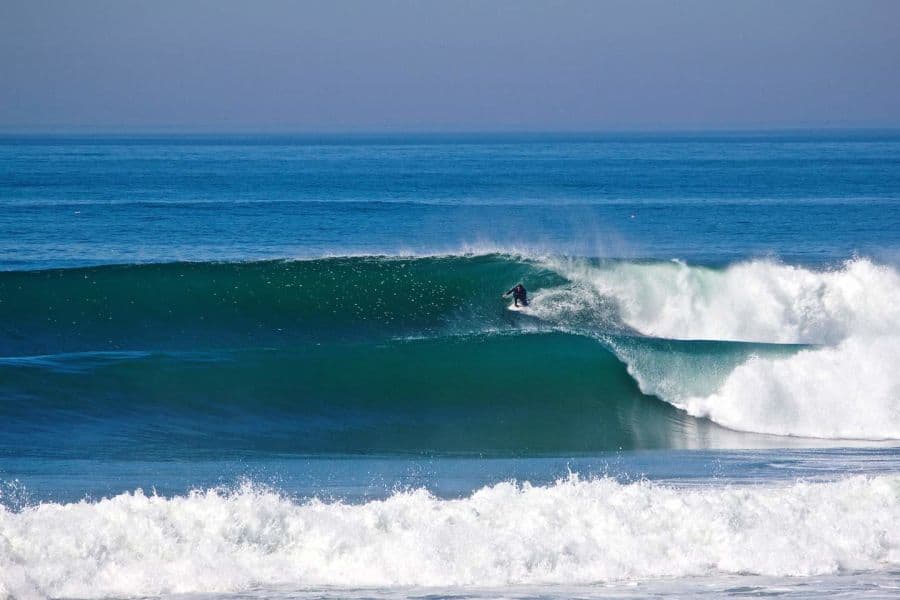 WE OPERATE FROM SATURDAY TO SATURDAY

Daily Breakfast
Dinner 5 x
(vegetarian – gluten & lactose free available)
Wine Tasting & Tapas
Free flow water
Daily cleaned rooms
Towels service (not for the beach)
Wifi
Skateboards
Free daily camp activities
Cinema movie nights
Beach volleyball net and ball
Welcome drink
24/7 Surf house team onsite
Dawn till Dusk sessions (intermediate & advanced)
Daily board & wetsuit
5 x surf transport (all level)*
5 x surf guiding (all level)*
OR
Daily board & wetsuit
Daily surf lessons, ± 2Hrs*
Daily free surfing, ± 3Hrs*
Yoga (all levels)
Daily morning Yoga (active session) 07.00 – 08.00*
Weekly surf video analysing evening
Weekly surf & wave theory evening
BBQ: €15,-
Sauna: 10,- per session
Massage: 45,- euro per hour (incl Superior Room)
Airport Transfer: €35,- or Uber
SURF INSURANCE – Better surf than sorry: €35,- p.p.p.w.
SHARED ROOM
STANDARD SINGLE/TWIN ROOM
DELUXE ENSUITE ROOM
SUPERIOR ENSUITE ROOM
SHARED ROOM
Our luxury shared room is a good size quadraple bedroom with en-suite bathroom with AC and central heating.  All rooms have a private bathroom equipped with a toilet, shower and towels. The room contains a wardrobe for your clothes. Free Wi-Fi is available in your room and throughout the house.
SHARED ROOM INCL "ONE PACKAGE FITS ALL"™
15th March – 15th November
€ 699,- per person per week
15th March – 15th November
€ 799,- per person per week
STANDARD SINGLE/TWIN ROOM
DELUXE ENSUITE ROOM
SUPERIOR ENSUITE ROOM
Breakfast Included in our One package fits all.
Lunch & Dinner a la Carte.
More detailed info soon
SURF SCHOOL & SURF GUIDING
Included in our One package fits all.
More detailed info soon
Included in our One package fits all.
More detailed info soon