ISA & ILS
SURF INSTRUCTOR COURSE | CANGGU – BALI
1 - 4, 8 & 12 WEEKS | BREAKFAST | SURF GEAR | SCOOTER | ISLAND HOPPING
Where are we ?
Our Surf Camp Bali | Canggu is the basis for our Surf Instructor Course. We are based on the West Coast of Bali. The Surf Camp Bali is one of our most perfect located Surf Camps we own and right in the heart of trendy Canggu and with just a stones throw away from the ocean it is a perfect spot to stay.
Canggu is a laid back yet a lively coastal town in the south west of Bali and is best known for its great choice & quality restaurants, clubs, beach parties, longboard spots, world-class surf breaks, panoramic views and legendary sunsets beers. It is just a great place to be and one of the most popular destinations in the world!
Our Surf Camp Bali is situated in a quiet dead end street with no traffic, but just a walk out of our street you will find places like The Vault, Deus, Old Mans & Beach Club: Finns. For sure for the surf you also don`t have to look very far then just down our street. Within a short distance you will find the best surf spots like: Brawa (Atlas Club), Batu Bolong, Old Mans (The Lawn), Echo beach and many other famous surf breaks. The surf is suitable for all levels,beginners to experts, as we are close to the most variable set up in Bali. Perfect for beginners, long boarders but also advanced & pro surfers.
You want to become a surf instructor but you are not fully ready to take the ISA exam yet.
You're looking for a 12 weeks epic surf adventure in Indonesia.
You want the sandy beaches to be your lifetime office like ours.
You're on a gap year and want to do something very cool.
Meet like-minded surfers from all over the world


THE ACCOMMODATION (INCLUDED)
The best price value package
Breakfast
All rooms with private bathrooms & A/C
Towels Service (not for the beach)
Free Flow Water
Wifi
Pool table
Outdoor Cinema
Jacuzzi & Swimming pool
Bar Service
Daily cleaned rooms
24/7 Surf house team onsite
Arrival on any day and time
Airport Pick Up

SURF GUIDING (INCLUDED)
Intermediate & advanced
Surf East, South and West Coast
Surf Outer Reefs By Boat
THE TRAINING (INCLUDED)
For All Levels
Free Dive / Surf Survival Training
Weekly Surf School Interning
ISA L1 or L2* Course & Modules

SURF TRIPS (INCLUDED)
For All Levels
Lombok 3 nights / 4 days surf trip*
G-land 3 nights / 4 days surf trip**
Lembongang 3 nights / 4 days surf trip

SURF SKATE BOARDS (INCLUDED)
For All Levels
Bi-Weekly group session
Unlimited use of the skateboards
THE YOGA (INCLUDED)
Weekly session p.p (all levels)
VIDEO ANALYSIS & THEORY
Two nights a week
EXTRA INCLUDED
Free Inclusions
Wild Water Rafting*
Snorkeling Lembongan Island
Bali Central Trip**
Scooter Rental
BBQ weekly
EXTRA OPTIONS
Softdrinks, Alcohol & restaurant: à la carte
Airport Transfer: 300.000 IDR (Roughly €20,-) one way per car
Surf Insurance – Better surf than sorry: € 35,- p.p.p.w.
! IMPORTANT !
* Surf Skate from 15 December `22
* ISA L2 can be done 1 year after L1
* Is excluded for 8 & 4 Weeks
** Is excluded for 4 Weeks
€
479,-

5750,- per 12 weeks
Comfortable Bunk with stairs

Private Power Plug & Reading Light
€
579,-

4630,- per 8 weeks
Comfortable Bunk with stairs

Private Power Plug & Reading Light
€
679,-

2715,- per 4 weeks
Comfortable Bunk with stairs

Private Power Plug & Reading Light
Comfortable Bunk with stairs

Private Power Plug & Reading Light
Deluxe Ensuite Room
12 weeks
Double Room
Price per person per 12 weeks
€
579,-

12 weeks : 6950,-
Single room: 7450,-
Deluxe Ensuite Room
8 weeks
Double Room
Price per person per 8 weeks
€
679,-

8 weeks: 5430,-
Single room: 5990,-
Deluxe Ensuite Room
4 weeks
Double Room
Price per person per 4 weeks
€
779,-

4 weeks: 3115,-
Single room: 3615,-
Deluxe Ensuite Room
4 weeks
Double Room
Price per person per 4 weeks
€
879,-

1 weeks: 879,-
Single room: 1054,-
DATES

YEAR ROUND – EVERY 3 MONTHS THE COURSE STARTS


Q1:
12 Weeks Course: 01 September
8 Weeks Course: 01 October
4 Weeks Course: 01 November
1 Weeks Course: 10 November
Q2:
12 Weeks Course: 01 December
8 Weeks Course: 01 January
4 Weeks Course: 01 February
1 Weeks Course: 10 February
Q3:
12 Weeks Course: 01 March
8 Weeks Course: 01 April
4 Weeks Course: 01 May
1 Weeks Course: 10 May
Q4:
12 Weeks Course: 01 June
8 Weeks Course: 01 July
4 Weeks Course: 01 August
1 Weeks Course: 10 August
Yes you read that right! We offer a free flight option. This is how it works.
12 Weeks: first 6 bookers receive a FREE flight with the value of  € 690,-
T&C`s:
– Book and Pay 100% upfront within 1 week after booking
– Show your booked flight when you are booking with us and we deduct the flight with a maximum of € 690,- per flight per person
– We only have 6 spots very 3 months for the FREE flight option
08 Weeks: No Free Flight
04 Weeks: No Free Flight
01 Weeks: No Free Flight
The Surf Camp Sri Lanka offers a Intermediate & Advanced surf guiding twice a day (2/3 hr sessions) in a group based set up of max 4/5 surfers per guide.
Every surf guide has its own surf group for that day which is assembled based on the level of the surfers.
We organise on demand at any time of day a intermediate/advanced surf guiding. This means together with your surf guide you can check what surf spots you would like to surf that day within a distance of 1 hr drive maximum. 
The surf guide will see to it that you can spot a few spots before going in and recommend a spot based on his local knowledge to ensure you will get the best surf that day. You can consult with your surf guide and group of fellow surfers to go for surf spotting first or go directly the first best spot he/she recommends.
We will consider: tides – wind – wave size – currents – crowds and localism into the guiding and as part of our choices where we go.
The sessions are 2/3 hrs per session and are scheduled 2x a day – if we schedule a longer more far-away session then this will be turned into one long session where we spend longer time on one spot. 
This can happen due to lack of waves and we have to go north or south to find spots that are working better with smaller waves. Sometimes it even happens that only 1 or 2 surf spots are working in the entire area. 
Wave size and conditions changes by the day!   
We try to find the best compromises that will benefit the intermediate/advanced surfer as much as possible.
Independent surfers know how to protect themselves but also others when a wipe out happens, can handle unexpected currents, can paddle to the line up and beach back without any guidance, can analyse currents in the water, know where the entry and exit points are, are able to turtle roll and to duck dive, can pass the surf safely without board loss, know how to kick out of a wave, know how to go left and right and do not need to be pushed into a wave by a instructor.
NOTE: Surf Guiding is NOT a surf lesson – it is guided surf!!  There will be no tuition – no constructive feedback or coaching other then the surf guide wants to offer you for that moment voluntary. To book a intermediate/advanced surf you need to be a Level 3 surfer and meet the requirements above. If the surf coach does not deem you to be a L3 intermediate/advanced surfer and you are not able to surf safely for yourself and in particular others the surf coach has the right to cancel the session and schedule you up for the beginners classes we have.
Arrival Airport: Ngurah Rai – Denpasar / Bali (Indonesia)
A one way airport pick up is included in your package for FREE!
No need to worry about your arrival as our driver will be there waiting for you at the airport with our Solid Sign! 
We arrange pick ups 24/7 – 365 days a year!
If you arrive by yourself from a other destination we will arrange a pick up in the region of Seminyak – Canggu – Pererenan – Kuta – Airport – Denpasar for free!
You can also use apps as Gojek – Grab or a regular taxi or private driver. The apps you can download this on your phone and works like any other driver app.
Your drop off we can arrange at 250.000 IDR / 15 euro one way to the airport. Any other location we will check this with our driver or you can use one of the previous mentioned methods. We recommend to use our driver for the aiport drop offs and Gojek or Grab for drop offs in other parts of the island that are not time restricted. For day trips it is easier to use a private driver and hire them by the day.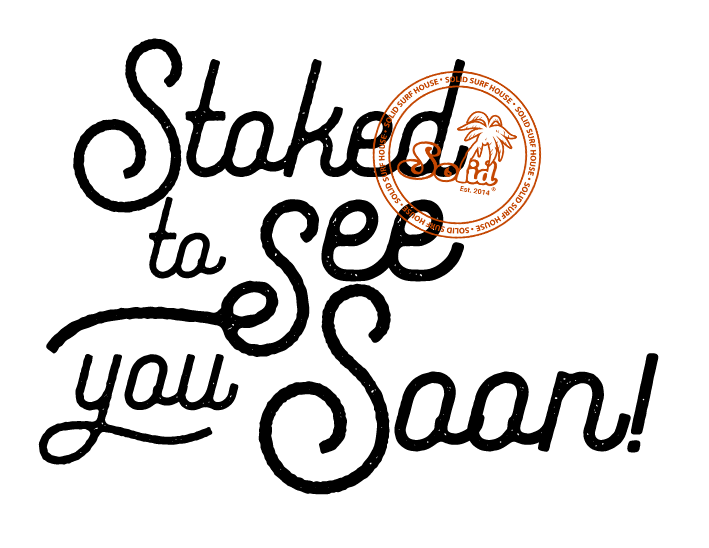 Jalan Raya Semat
Gang Bekul 8
Berawa Canggu – BALI
Indonesia
QUALITY GUARANTEE