Improve Your Skills and Ride the
Waves Like a Pro
Welcome to our extraordinary surf coaching retreats – the ultimate surf coaching holiday experience that sets itself apart from our regular surf camps. Surf Coaching Retreats are entirely focussed on improving your surfing skill with dedicated surf coaching.
At our surf coach retreats in Morocco and Sri Lanka, we believe in one essential element: the attention, focus and improving your surflevel. With a dedicated pro-surfer as your personal surf coach, you'll receive unparalleled attention, tailored guidance, and invaluable feedback, all aimed at maximizing your surfing improvement.
Ideal for L3 intermediate surfers seeking to reach new heights and L4 advanced surfers hungry for that next level, our retreats offer an immersive environment where the only agenda is surfing and becoming the best surfer you can be.
Imagine basking in the warm sun on pristine beaches, with waves perfectly crafted to suit your skill level, while benefiting from expert coaching, ensuring a transformational journey in the sport you love.
Join us now to elevate your surfing game and unlock the maximum potential of your surf adventures.
Meet your surf coaches
Who?
Hi, My name is Pepijn Tigges professional surf coach and I am hosting the surf coach retreat for Solid Surf House in November and December 2023 in Taghazout, Morocco. 
At the age of 12 years old surfing became an important part of his daily routine besides school. Only for fun in the beginning but short after he started surfing in the National Championships, being part of the National Surfteam, surfing the WSL Qualification Series and many years later, joining the World Championship aka the World Surfing Games for the Netherlands in Japan.
These were some of the big challenges he faced within his surfing career. Always working hard to improve, not only physically but also mentally, nutrition wise and technically.
The main focus of the week is to enjoy the process of improving our surfing together with likeminded people. With me as your personal coach, you'll have a unique and personalized surf coaching experience at the highest level.
We'll have daily filming sessions, video analyses, and plenty of time in the water practicing. Just like in our France coaching weeks, the group size will be small, ensuring you get the personal attention and feedback you need to progress.
Q3: March – May`23
Fully Booked
12 Weeks Course: 01 March
08 Weeks Course: 01 April
04 Weeks Course: 01 May
Q4: June`23 – August`23
3 Spots Left
12 Weeks Course: 01 June
08 Weeks Course: 01 July
04 Weeks Course: 01 August
Q1: September – November`23
3 Spots Left
12 Weeks Course: 01 September
08 Weeks Course: 01 October
04 Weeks Course: 01 November
Q2: December`23 – February `24
6 Spots Left
12 Weeks Course: 01 December
08 Weeks Course: 01 January
04 Weeks Course: 01 February
The Benefits of Surf Coaching
Surf coaching offers numerous advantages for surfers of all levels. Here are some key benefits of enrolling in surf coaching programs:
Surf coaching encompasses various approaches to cater to different needs and preferences. Here are some common types of surf coaching:
Designed for those new to surfing, beginner surf coaching focuses on the fundamentals. Coaches guide you through ocean safety, paddling techniques, board control, and catching your first waves. Beginner surf coaching provides a solid foundation for developing proper surfing skills from the start.
Intermediate surf coaching is for surfers who have mastered the basics and want to progress to the next level. Coaches work on refining your technique, improving wave selection, and introducing more advanced maneuvers such as cutbacks, floaters, and aerials. Intermediate coaching accelerates your progression and helps you become a more versatile surfer.
Advanced surf coaching targets experienced surfers who are looking to take their skills to the highest level. Coaches focus on advanced maneuvers, competition strategies, mental preparation, and video analysis to fine-tune your performance. Advanced coaching pushes your limits and helps you excel in challenging surf conditions.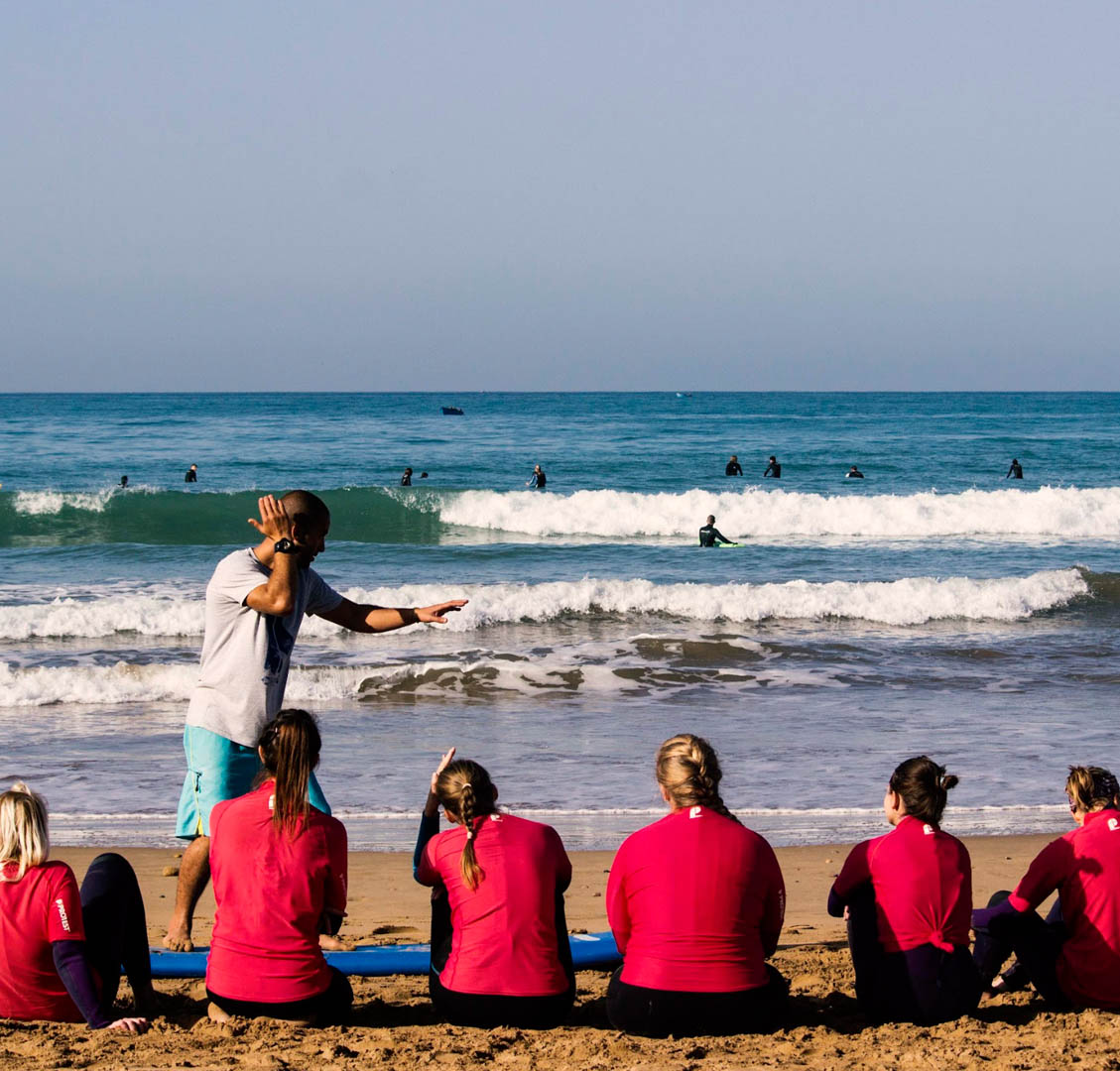 Choosing a Surf Coaching Program
When selecting a surf coaching program, consider the following factors:
Frequently Asked Questions (FAQ)

About Surf Coaching